History of Sign Language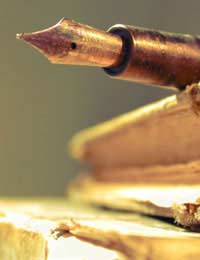 Sign language dates back to the sixteenth century although it has evolved and changed many times since then. The history of sign language is complex as people who used it developed it from merely a set of gestures which represented different words to a language in its own right, with grammatical structures just the same as any other language would have.
Where Sign Language Originated
It is believed that the Italians were the first people to come up with a sign language system in the 16th century. The idea then travelled across Europe to France in the 17th century where it was built upon and developed further.
The Father of the Deaf
One of the early pioneers of sign language was the Frenchman, known as the Father of the Deaf, Charles-Michel de l'Épée. In he 18th century he worked extensively, first among the poor people of Paris and then with deaf people in the city, helping them to communicate with others.
He picked up sign language from two deaf sisters he met who used it to speak to each other, and from there, decided to dedicate his life to helping the deaf. He founded a shelter for deaf people with his own money, which he was able to do because he was from a wealthy family. He was also trained in law and religion, and one of his most notable achievements was enabling deaf people to defend themselves in court using sign language - which he developed from the crude system used by the two sisters.
His shelter soon became a school which was then replicated across Europe helping to advance the use of sign language in other countries as well as France. The system of sign language he developed was complicated, as he used many signs for one word if it had more than one interpretation. But it was the first time sign language had been actively taught, and made a huge difference to the signing communities, with hearing people able to learn it for the first time too.
The primary misconception with Epee was that he invented sign language - he did not, and was in fact taught it by deaf people. He then put in place the systems for non deaf people to learn it, and also developed it into a language with more structure.
Sign Language Around the World
The language was spread throughout Europe through the schools, but it took a former teacher at the first school to take it across the Atlantic. But when a school in America was founded similar to the European ones, sign language reached those shores too.
Sign Language Today
Sign language, just as many other languages, has continued to evolve. Now, most countries have their own version of sign language, such as British Sign Language and American Sign Language. International Sign language also exists and is used at many international events for deaf people.
The history of sign language is not clear cut or defined, just as the history of other languages are not. But it is an interesting history, as people became aware of how life could be made easier for deaf people with a language - and that that language should be developed as a spoken language.
You might also like...