Are There Any Qualifications for Teaching Sign Language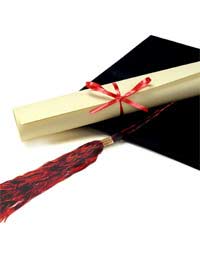 Q.
I am hearing, and a level 3 BSL signer.
I am looking for SSE courses which could ultimately lead to a qualification in teaching Sign Supported English (SSE). Do you know if any courses exist and how they work?
(C.H, 18 February 2009)

A.
Just as there is for any spoken language, sign language also has its own set of qualifications which you can work towards. These qualifications all have different aims and include certificates which will then enable you to find work as a teacher or an interpreter of sign language.
The most commonly offered qualifications which can help you on your way to starting a career in sign language are NVQs – the vocational qualifications which correspond to a number of different GCSEs or A levels, depending on the level you take. And as you would expect, you have to start with the lower levels and work your way up. The NVQs which are suitable for those who would like to become sign language teachers are generally accepted to be level four and higher.
The other thing you have to decide is what type of sign language you would like to teach. Most people who are planning to work in the UK will want to take their exams in British sign language but if this is not going to be the main language you are working in, you may well want to reconsider this.
There are also NVQs in sign supported English but they are harder to locate than straightforward British Sign Language. Up to and including level 2 can be found quite easily but when looking for higher qualifications it may be harder to locate a suitable course. But to become a sign supported English teacher, a good knowledge of the way the language works is the best advantage you can have, and coupled with qualifications in BSL, your aptitude will be clear to see.
The qualifications in British Sign Language are accredited and awarded by the Council for the Advancement of Communication with Deaf People (CACDP). This body does not run the courses itself but does give out the qualifications at the end. The organisation will be able to provide anyone interested in gaining qualifications with a list of places which offer NVQ courses, as will the RNID.
A lot of further or higher education colleges do offer British Sign Language qualifications, just as they would offer similar qualifications in spoken languages. But there are also a number of colleges for deaf people which also offer the same courses if your local HE or FE college cannot oblige.
You might also like...