About Our Site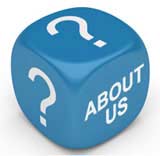 SignedLanguage was formed to offer a unique reference point on sign language and communication basics.
Plenty of people are interested in learning signed language, for many different reasons. But, until now, there has not been a single site where those people can go to learn about the different types of signed language out there. But SignedLanguage aims to change this by bringing together informed articles, written by our experts, to illustrate to the reader how signed language works.
As well as informing readers of the different types of signed language, SignedLanguage also gives people the chance to learn more about the history of these fascinating forms of communication and how they developed.
Whether the reader is learning signed language as a way of communicating with a deaf person in their immediate circle or as a new skill to master, SignedLanguage should be able to answer most of the questions they have. And, to get would-be signers off to a good start, SignedLanguage also offers hints and tips on how to get started with signing, from the very basic finger spelling to how to advance these skills and start to sign whole words.
For anyone who wants to know more about other ways of helping deaf people to communicate, we also offer a whole section on new technologies which are changing the way people are able to communicate effectively with one another.

Related Articles in the 'Site Information' Category...