The British Sign Language Broadcasting Trust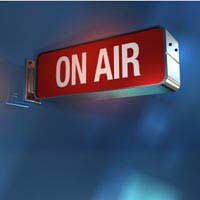 Everyone is familiar with seeing the small outline of a person using sign language to translate TV programmes in the corner of our screens on occasion – usually in the middle of the night or early on a Sunday morning. Of course, the idea is that these programmes can be recorded and watched at a more convenient time for users of sign language. However, there are still not that many programmes which actually have sign language added to them, meaning the choice for users is somewhat limited. So, in 2008, the British Sign Language Broadcasting Trust was set up to promote the use of sign language on TV programmes and thus enable deaf sign language users to be able to enjoy even more programmes and shows.
Who is Behind it?
The British Sign Language Broadcasting Trust was set up following a dictate from Ofcom that all TV channels are required to show some kind of signed programmes. The reasoning behind this was simple – there are now so many TV channels and so many hours of broadcasting that it is only sensible that some of these hours be devoted to signed programmes. The deaf community and the broadcasting community came together to set up the Trust in order to make sure that TV channels complied with the request from Ofcom and to help them to make it accurate and correct.
What Does it Do?
The Trust runs the BSL Zone on the Community Channel on digital TV. This zone is devoted to signed programmes – and crucially, this does not always mean repeats of other programmes with signs added after. It can mean programmes commissioned by channels which the Trust is then responsible for putting together. This is the main function of the Trust – those channels which do not want to make their own output in signs can simply commission shows from the Trust which will then be sown on the zone. It does also show the repeats of popular programmes from other channels, notably the BBC and Channel 4, for some channels do still make and show their own signed output.
Who Pays for it?
The Trust was set up because of that legal requirement from Ofcom for channels to provide signed language. Therefore, those channels which use the Trust to make signed programmes must be responsible for making the Trust work and therefore funding it. So, to this end, every time a channel commissions some output to be made by the Trust, they must pay the Trust a fee, which pays for the running of the Trust.
The Trust has had a huge impact on the provision of signed output on the TV, which can only be a good thing for the deaf community. It can still be on at odd time and it is only available on digital, but it is there. And, as more people turn to digital as the analogue signal is turned off around the country more people will sign up to digital and therefore have access to the Community Channel and the BSL Zone within.
Signed Language is sponsored by Purely Energy, who have funded a lot of our content. If you are looking for a low cost business energy supplier, take a look at their website.
SIGNED LANGUAGE IS FOR SALE.
This website is for sale [more info].
You might also like...