Uses of Sign Language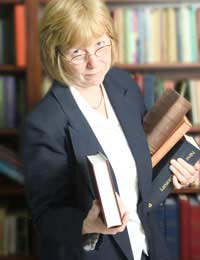 At the moment there are not too many uses of sign language other than a means of communicating for deaf people. But as more and more people realise that sign language is more than just a series of gestures, and is in fact a complete language in its own right, then more and more uses will be found for it. In the USA, American Sign Language is being taught more often and people are finding new ways to use it. More and more people are starting to learn it because it is a language rather than because they know someone who is deaf – and these people are finding it very useful in ways which range from the mundane to the extraordinary. Sooner or later, people in many different walks of life will realise how useful sign language can be as a silent communication system and start to use it for themselves in their own day to day lives. This article will look at just a few of these uses.
The Music Industry
The music industry is starting to embrace the use of sign language. As more and more people who play loud music or work on rigs where live music is taking place become aware of the damage the music could do to their hearing, more people are wearing earplugs. While in itself, this is a good thing and to be welcomed, it does make communication rather difficult. Unless of course, the people wearing the earplugs know sign language. If so, the crew members can communicate important pieces of knowledge to each other without risking their hearing by taking out their earplugs.
Sport
A working knowledge of sign language would be advantageous in many sports. If a coach wanted to communicate with their team but could not shout loud enough or did not want the other tem to hear then they could use sign language. This means the message will get across to the players unambiguously and without anyone overhearing.
A much more common use of sign language in sport however, is in Scuba diving. All Scuba divers use a rudimentary form of sign language whether they are fluent in the actual language or not. They have signals for ok and I need help, as well as questions to check people are ok. But when divers can use a more sophisticated type of sign language they are able to communicate much more effectively and as this can include warning of danger it could literally be a lifesaving skill.
Quiet Places
There are many more places where sign language would be a good skill to have and make life a little easier. This could include in a library, especially if you work there and need to communicate but will be glared at if making too much noise. A theatre is also a place where it would come in handy, for the orchestra to ask questions of the conductor or even actors waiting in the wings. Even in hospitals, if nurses want to talk without disturbing patients, sign language would come in handy.
As you can see from this by no means exhaustive list, there are many places where sign language would come in useful. Just as much a language as any spoken one, it has plenty of advantages due its silent nature. Now, the only obstacle is that many people do not know it – but the more people who do, the more the word can be spread.
You might also like...