How Much Do Courts Spend on Sign Language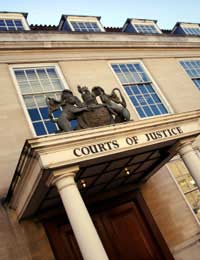 For a fair, open and accountable justice system, all people must be able to understand what is being said, regardless of which language they speak, and regardless of whether they are a defendant or witness. In the UK, as immigration has increased, a number of different languages are now commonplace, as well as a raft of less common ones which are still spoken. The court system has to provide interpretation for them, in order that they can follow proceedings and understand them fully.
Many people will feel aggrieved that taxpayers' money is used to fund such interpreters, as they would argue that people should learn the language of the country they live in. However, in what is at once a similar and a very different situation, courts also have to provide sign language interpreters for deaf people who are appearing in court. This cannot, of course, be helped or changed by a different language being learned, and of course, these people also need to ensure that they are not left at a disadvantage in terms of the court proceedings due to understanding. These interpreters too, come at a cost, one which also is met from the public purse.
The Interpreter's Role
Being an interpreter is no easy job. The veracity of the justice system for any case you are involved with is in your hands. Mistranslate and you could prejudice proceedings one way or another. So an interpreter has to be highly skilled in both languages, quick thinking and able to concentrate for long periods of times on what might be highly specialised and technical descriptions of things.
For this reason, you can believe that interpreters are highly paid. In addition, there is no regular flow of work – no one can predict when a sign language interpreter may be needed in court, and it could be months before you are called upon, or you could be called several times in quick succession. But because the availability, or lack of it, of sign language interpreters, could hold up proceedings interminably, it is necessary to ensure that the remuneration an interpreter gets is worth their while, and that they do not simply go and work in the private sector.
Costs
The Royal National Institute for the Deaf usually coordinates the placement of sign language interpreters for trials and hearings, and the minimum fee for an interpreter is usually around the £175 mark. After this, the interpreter will charge a fee for each hour, which can typically be around £49 an hour. This is not a large cost in itself, and the delay to proceedings through lack of an interpreter could well cost far more than this. But this is the minimum fee, and it could well be far more, especially for a long running trial which will take a lot of work and preparation on the interpreter's behalf.
There are also additional costs to factor in, such as travel expenses and the cost of any delay for other reasons, as the interpreter will still need to be paid. And for crown court trials, where the matters are of the highest seriousness, usually two interpreters will be used – and the fee will be higher. But on this one issue, though seemingly expensive at a time of national belt tightening, there is little which can be done – people must understand the courts and they therefore must have an interpreter if they so need one.
You might also like...