Sign Language and Public Services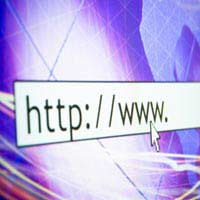 It becomes more difficult for public services to be delivered in sign language because so many times when there are public services which are audio-based rather than being written, they are over a tannoy and rarely on a TV screen. However, although it does not solve everything, the internet is making a difference because it allows public services and public services announcements to be replayed on video on the internet with sign language translations added in.
Interpreters
Interpreters are as vital when an individual speaks BSL as when they speak a foreign language. Some would argue that they are actually even more important as a deaf person often has no understanding of the spoken word at all – but it cannot be emphasised enough that interpreters need to be able to be found for deaf people. This can include when they access public services within the NHS or even in the legal system. The important thing is that they must be able to understand what is being said to them and be given the chance to reply. If they use BSL then a BSL interpreters will be needed. And it is important to note that if public facing staff have a minimum standard of BSL they must still employ a translator. Though laudable, basic BSL skills are no substitute for full BSL interpreting training.
On the Phone
This is where technology really comes into its own. Previously, deaf people using the phone had to rely of textphones and other less than satisfactory modes of communication but nowadays, videophones bring BSL into the field of play when it comes to public services. More and more public sector organisations are starting to realise that, for help lines at least, deaf people and BSL users should have access to the same information as English speakers via BSL on a videophone if they so desire. Some organisations even offer BSL translations of the written word on their websites – such is the power of the internet that it makes things like this possible.
Meeting People
It is clearly not practical or cost effective to have a BSL interpreter on hand wherever a deaf person or BSL user has point of contact with public services. However, as this can also be an important time in the understanding process of whatever sector that is, such as a Job Centre reception, BSL users should expect some form of welcome. This should be at the very least a basic smattering of BSL from one of the reception staff, and, in an ideal world, it would include a BSL speaker based on each reception. This training should be given to staff in the manner which first aid training is given – a necessary benefit.
So, although BSL is still not as prevalent as many charities and indeed BSL users would wish for, it is changing. And in the public sector especially, because public services have a duty to make sure their services are accessible to all, this is changing even more. If all else fails, and you access a service as a BSL user but do not get assistance, remind the organisation of their access requirements and insists upon an interpreter.
You might also like...